Hi!
I had been asking my Mom what I could do to help support our trip to The Chromosome 18 Conference this July 2016 in San Antonio, Texas and to help with day-to-day things.
She told me to do something that brings me happiness and joy and that I like doing. I love painting rocks. So, I hand painted 10 rocks in various colors and styles. These are special rocks. They are from Boca Reservoir and Washoe Lake. The Boca Reservoir rocks were collected Fall 2014 and the Washoe Lake rocks were collected from the DRY lake bed in Fall 2015.
While painting some of the rocks I described to my mom some thoughts I felt. She suggested I include that information as a message with those particular rocks.
I am selling them $10 for the rocks only and $15 for the rocks with a message (plus $5 for shipping). You are welcome to offer more if it feels right to you. If you would like to offer more for your rock, use this link AFTER you have already made your purchase below.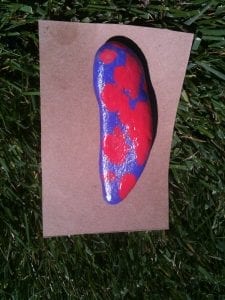 Leaf Rock and a Message $15.00 (+ $5.00 Shipping)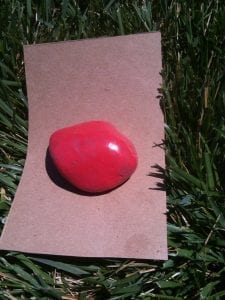 Red Rock with Message $15.00 (+ $5.00 Shipping)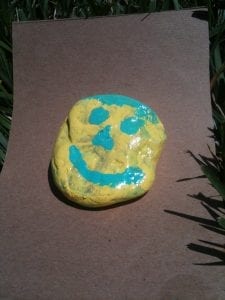 Smile Rock $10.00 (+ $5.00 Shipping)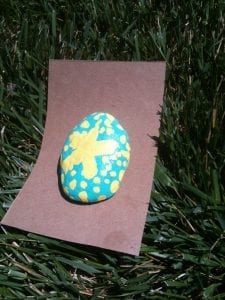 Star Rock $10.00 (+ $5.00 Shipping) The Above Rock Has Been SOLD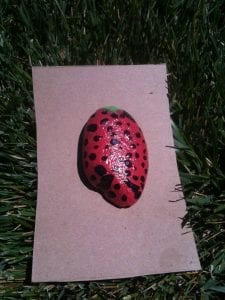 Strawberry Rock $10.00 (+ $5.00 Shipping) – SOLD – No longer available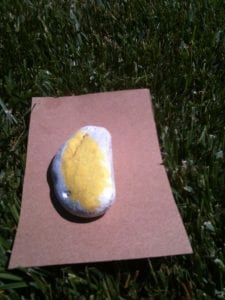 Yellow & White Rock $10.00 (+ $5.00 Shipping)